In the next season "Eden: Dissidia," two new elements will be added: Guild skills and season techs. We believe the season will be more fun and challenging, with the two elements added.
In this post, you'll be able see the things you might wanna know about Guild skills. We'll be offering you some info on season techs in the next post.
Overview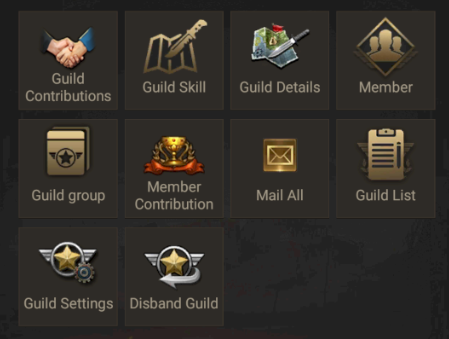 After entering your Guild in Eden, you'll see a new icon for Guild skills.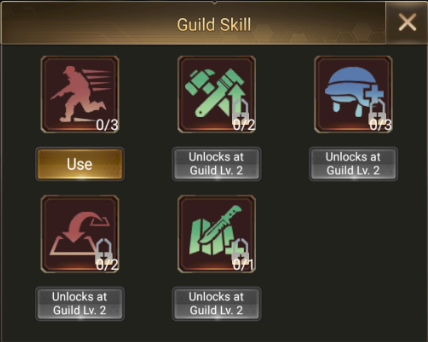 The skills will be unlocked gradually as the Guild upgrades. They can be made available by members of R4 or above in the Guild.
Guild Skills
100 Miles a Day
One is one step closer to victory if one could march faster. The skill is what you need to break the limit in Marching Speed. Since it's only effective within 3*3 tiles, you may use it at key locations such as checkpoints/cities.
However, it also comes with the "side effect" of doubled Stamina cost, like an "overload." Be sure to use it at a good timing to avoid unwanted waste.
Fast Teleport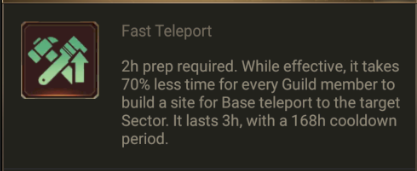 The skill is to use on a target Sector. It can greatly shorten the time required for each Guild member to build a site for Base teleport to the target Sector. When you are to launch an all-out war against a Sector, a flash deployment with this skill will make the enemies caught unprepared.
Say Commanders from Sector A would like to speed up the teleport to Sector B. Select Sector B as the target. Then build a site there.
Emergency Rescue
The skill helps you heal some wounded soldiers in the Immunity Research Facility instantly (High-level ones first; for soldiers of the same level, Shooter > Vehicle > Fighter). ZERO resource or Regeneration Serum is consumed in the instant healing.
Assault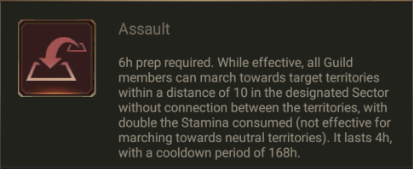 Like "Fast Teleport," the skill is also used on a target Sector. A 6h prep is required. When it's in effect, you may occupy enemy territories or Bases within 10*10 tiles without extending your territory all the way there. Yet double the APC Durability will be consumed. With this skill, you may break through the enemy's "defense line" made of Bases with Force Field on. Please note that the skill is only effective in the target Sector, and cannot be used on more than one Sector or neutral territories.
Strategic Weapon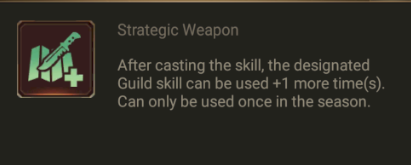 The skill allows you to use a Guild skill one more time, offering you more room in decision-making. It can only be used once in the season.
How to Use Guild Skills
Tap "Guild" – "Guild Skill"
Choose the skill you want to cast
Choose the target area it works on
Q&A
Q: My Guild used "Assault" on N Sector, but some of the 10*10 tiles are in NW Sector. Can we occupy the territory in NW Sector?
A: No. It's only effective in the target Sector.
Q: My Guild used "Assault" on N Sector. Can we occupy those unoccupied territories within the 10*10 tiles?
A: No. It only allows you to occupy enemy territories of Bases in the target Sector. To occupy those unoccupied territories, you need to extend your territory there first.
Q: Within the target range of "Assault," would it cost extra Stamina to occupy or attack territory by extending my territory there normally?
A: No. You won't be affected by "Assault" when occupying territories in the conventional way.
"(*Please refer to the in-game content for final info.)
"