Profile
Snowy was born in an ancient family with its own belief. The day she's born, the blizzard haunting the North Reach for months somehow ceased miraculously. She was then worshipped as a treasure bestowed by the almighty power, and was even made the candidate for the Maid.
Gentle and smart, Snowy impressed others with her sharp senses when she was a child. She could not only talk with animals, but sense the flow of elements in the nature.
Troops Led: Fighters
Positioning: Support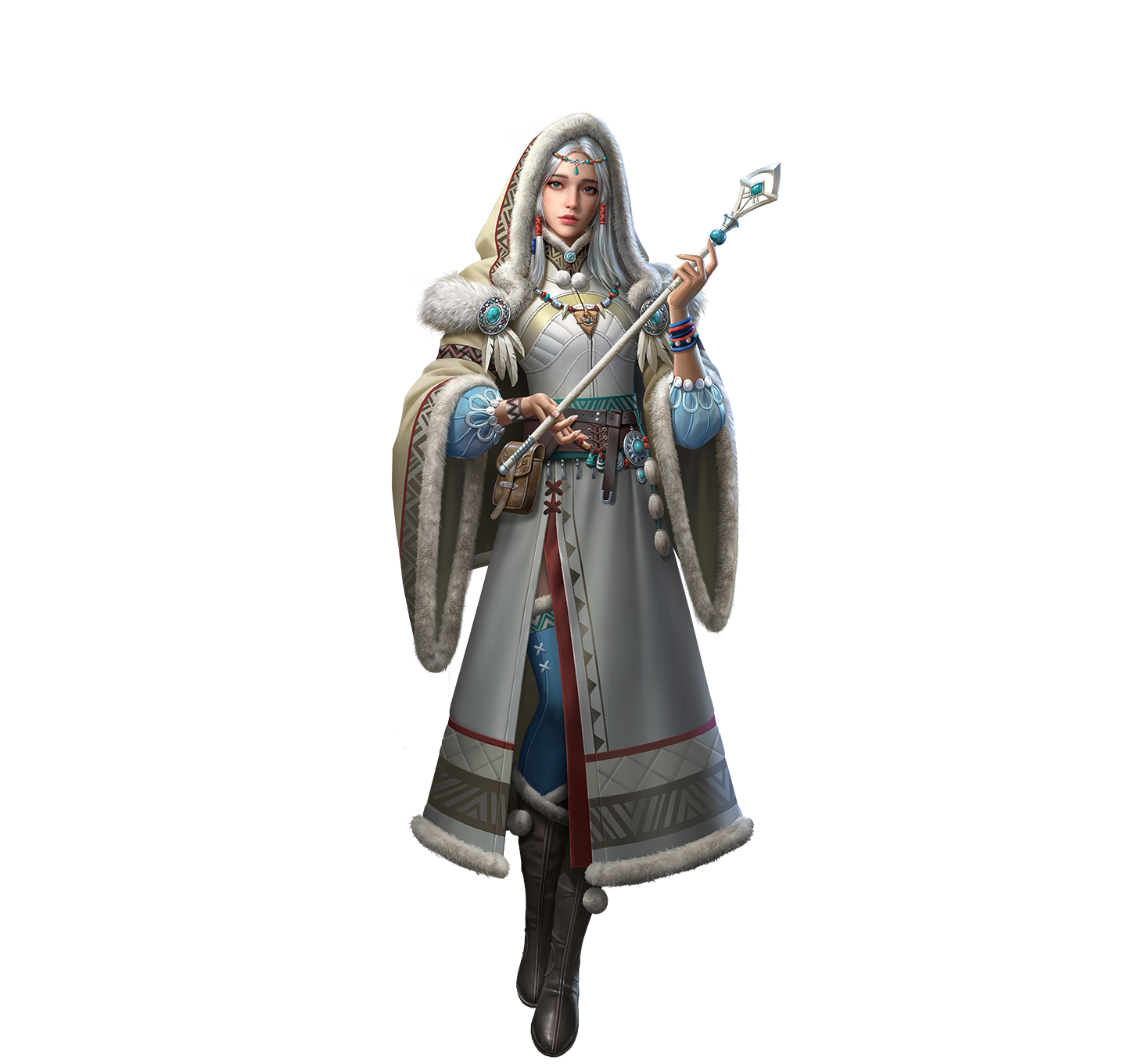 Wand: Contains marvelous power, which can only be controlled by Snowy herself.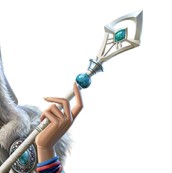 Waist Pendant: A treasure handed down generation by generation, exclusive to the Maid.

Skills

No. 2 Ancestor's Blessing: When the front-row squad deals damage, recovers some troops as many as a certain share of the damage dealt; when the Hero's squad is in the mid-row, some of the damage taken by the front-row squad will be shifted to the Hero's squad instead.

No.5 Dancing Snowflakes: there's a chance to recover some troops for all allied squads.

No. 8 Iron Will: The two effects are applied independently each round: a chance to reduce the damage caused by two random enemy squads; a chance to increase the damage taken by two random enemy squads.
*The desc above was only an account of the overall effect of the skills. Please refer to the in-game desc for their final effects.